Блог ректора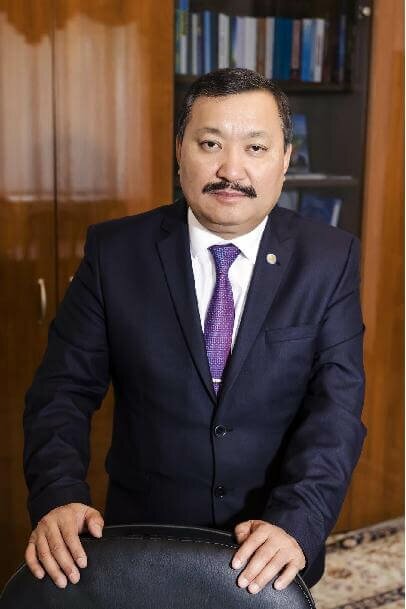 Karaganda State Industrial University is one of the leading universities in Kazakhstan in training highly qualified personnel for mining and metallurgy. The doors of our university are open to everyone who aspires to receive a qualified education and make a successful career.
Being a student of Karaganda state industrial university is honorable and responsible. Our students have a high level of professional training, the ability to approach non-standard solutions to production problems, which makes them competitive in the labor market. Our graduates work in state and commercial institutions, international companies, large manufacturing enterprises, educational institutions and research institutes.
The fact that the graduate of our university is the President of the Republic of Kazakhstan, the Leader of the Nation Nazarbayev Nursultan Abishevich is a special pride for the staff of teachers and students of the University.
The University today is a university with a choice of curricula in eighteen specialties of the bachelor's degree, eight specialties of the magistracy and two specialties of doctoral PhD. The University has modern educational and scientific equipment corresponding to the best world and domestic standards.
Significant successes and public recognition give rise to a feeling of sincere pride for our university and, at the same time, responsibility for its future.
The realities of our days are the Fourth Industrial Revolution. The speed with which changes occur in our lives, their scope and the systematic nature of the consequences, we observe daily.
Industry 4.0 leads to increased responsibility and continuous development that will be required of each of us. There are questions about the ability of people to work in the enterprises of the future, about who will carry out research for new industries. All these tasks are for us to solve, to representatives of scientific and pedagogical staff of the university.
We wholeheartedly support the head of our state, his initiatives for the Third Modernization of Kazakhstan. The new development strategy of the University envisages the implementation of elements of the Fourth Industrial Revolution, including 3D printing, digitalization of the economy, automation and robotization, artificial intelligence.
Our main goal is the modernization of a city-forming enterprise, the state industrial university, as a center of socio-political stability and integration of education, science and innovations in the large monocity of Temirtau to meet the needs of the region: social protection of young people and providing the mining and metallurgical industry with competitive personnel with higher and postgraduate education.
Rector of Karaganda state industrial university,
Doctor of Technical Sciences,
Professor Zhautikov Bakhyt Akhatovich