Omarova Nurbany Mnazhitovna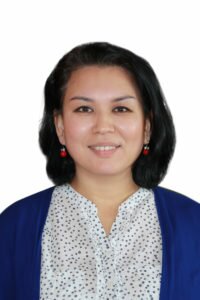 E-mail: (nurbanu-08@mail.ru)
Education:
In 2001 have graduated from the Karaganda state university of E.A. Buketov, in an Economy and management
In 2017 have ended a magistracy in the Central Kazakhstan academy. The academic degree the master of economic sciences is appropriated.
Academic experience:
Since 2006 at the Karaganda State Industrial university, the senior teacher of department of Management and Business works till present.
The taught disciplines:
The organization of business, the public and local administration, macroeconomic in the state and Russian languages.
Certificates or professional registration:
2016 Searching for Organizational Excellence-TQM Methods and Techniques
2016 Springer Nature
30.10-11.11.2017 "Management of business activity" Astana