Forum continues
[pubdate: 31.05.2018, 13:20:56, published by: Баспасөз-орталығы]
The second forum of rectors of Kazakhstani-American universities continues in Philadelphia.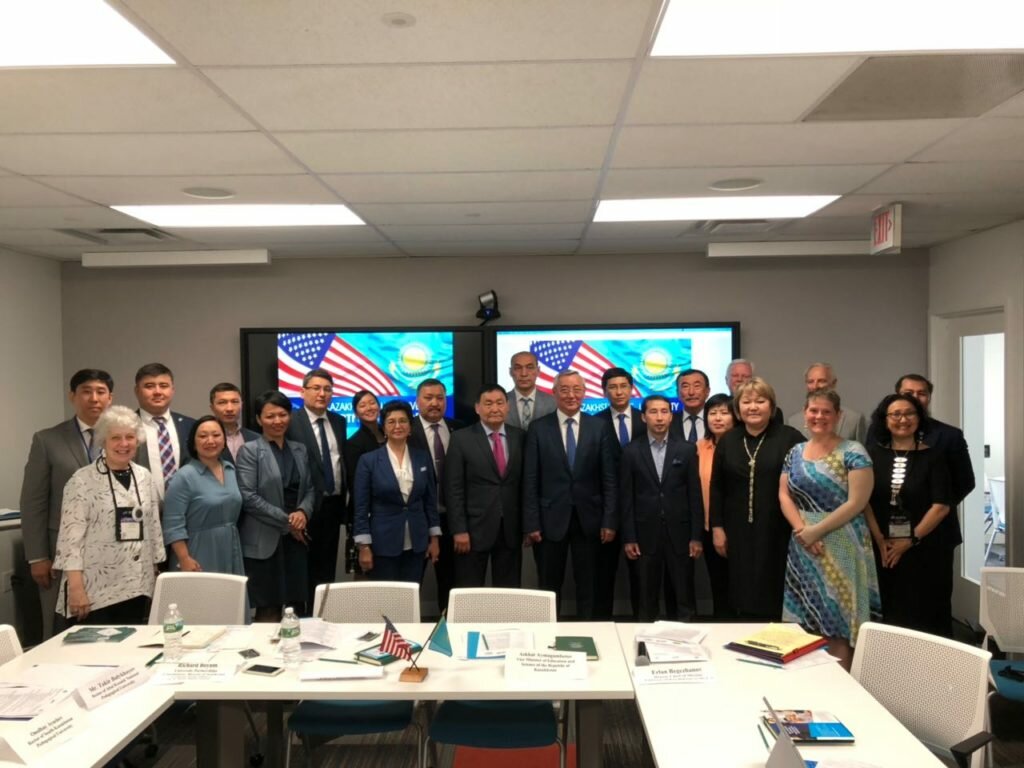 As part of the Kazakh delegation – vice minister of the Ministry of Education and Science of the Republic of Kazakhstan A. Aimagambetov, vice-president of JSC "Center for International Programs" Z. Torbekova, rectors of several universities, among them – Kazakh National Pedagogical University. Abay, Karaganda State Industrial University, Eurasian University. Gumilev, Pavlodar State University. Toraigyrova, South Kazakhstan Pedagogical State University, Almaty University of Energy and Communications, South Kazakhstan State University. Auezov, Karaganda State Technical University, Taraz University of Innovation and Humanities.
International Association of Higher Education Workers – NAFSA, the world's largest non-profit organization that deals with international education and exchange, is 70 years old. NAFSA has 10,000 members in more than 150 countries. Today, May 31, the summit of presidents and rectors will take place within the framework of NAFSA-2018. In connection with the important event, NAFSA has prepared a full-scale forum with exhibition halls, where each of the represented universities has the opportunity to state about its achievements in higher education. At the Fair of Higher Education in the exhibition hall, American universities establish partnerships with domestic universities, and also strengthen relations with Kazakh universities.
Yesterday the working day of the forum began with introductory words and greetings from officials of the Institute of International Education, the Ministry of Education and Science of Kazakhstan, the University of Pennsylvania. Within the framework of the forum, a briefing was held by the Ministry of Education and Science of the Republic of Kazakhstan, as well as the signing ceremony of the Memorandum of Understanding between the Ministry of Education and Science of the Republic of Kazakhstan and the Institute of International Education.
The rector of the KSIU B.A. Zhautikov spoke in one of the panel discussions "Current priorities, problems and opportunities for Kazakhstan universities". On the same day, B2B meetings were held between Kazakhstan and America universities.
A delegation from Kazakhstan visited the Pennsylvania State University campuses and the business incubator of the university.
Press-service of KSIU